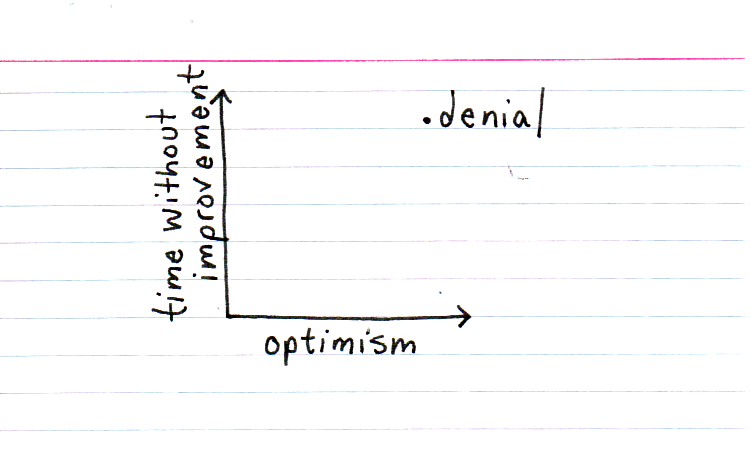 This reminds me of all the time I spent in therapy, with my ex-therapist's optimism that one day I would get to the bottom of things and leave the AN behind. Yet I remained ill.
I don't know which one of us was more in denial that this therapeutic approach just wasn't working. Even the best of guesses at why I was so afraid of eating couldn't remove the roadblock that stood between my fork and my mouth.
It's quite common in the ED world, the dogged belief that if you just figure out what's causing your disorder, you'll get better. And time passes, and passes and passes. Some people eventually get better, yes. But some don't.
We really need to ask ourselves: is this really the best way to treat eating disorders, or are we just kidding ourselves?